A once in a lifetime opportunity to own your very own HAVOCA blanket. This blanket is no ordinary blanket. It has been lovingly made by the efforts of the HAVOCA community, and superbly put together by JML. Each square represents a small piece of the jigsaw, a part of an individual's healing journey, the patch work nature of our recovery. The blanket symbolizes the fact we come together as individuals into a community where the blanket of our love provides shelter and support.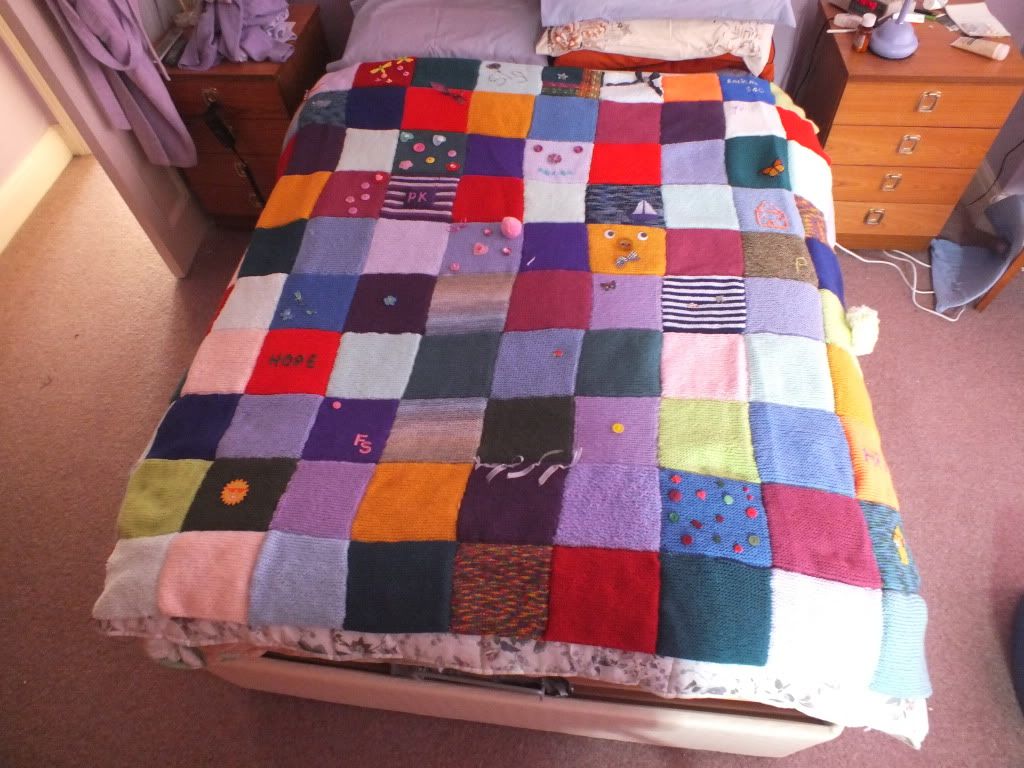 You can own this tribute to our community by buying a raffle ticket for £1. You can buy as many tickets as you like by using our paypal account
donate@havoca.org
or by simply following the 'Donate' link in my signature.
Enter the amount and proceed to the checkout. Then under 'Add special instructions to the seller' add how many tickets you'd like to buy. £10 buys 10 tickets.
You will automatically be entered into a draw and the raffle winner will be announced by the end of the month.
100% of the proceeds will go towards the upkeep of this magical place, HAVOCA.
Any questions, just shout.